Thermal isolation and anti‑shock specialists
We are one of the UK's leading suppliers of high performance fluoropolymer thermal and anti-vibration solutions.
Tekla Plugin available for Thermal Breaks Ltd.
This plugin tool provides easy and efficient design and detailing of our Thermal Break plates within structural steel framed buildings.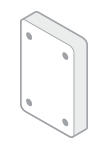 High performance insulators made from quality materials. Used between internal and external connections to prevent thermal bridging.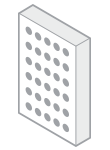 Made from materials with low natural frequency, making an ideal product for shock absorption and vibration isolation.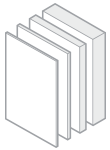 High quality shims, available in a range of materials, for alignment or filling a space. Designed to flex and absorb shock when required.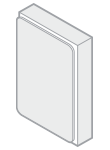 Low friction slide bearings to allow for movement caused by temperature change, resulting in the expansion and contraction of different materials.
High quality and high performance noise reduction and thermal insulation range.
Fibre Reinforced Load Bearing Pads are manufactured using recycled high-quality tyres resulting in an economical and environmentally friendly product.
Fibre-reinforced composite rebars. For corrosion-free, high strength, durable and very economic structures.
Experts in thermal isolation and precision levelling solutions
Thermal Breaks Limited is committed to supplying a high quality product. Manufactured from premium quality materials, in a range of grades to suit the customer needs.
We engrave all our parts with material grade and part number upon request, making locating and fitting easier at site. We can offer advice on materials to suit special applications and will work with customers to achieve their desired end result.