TekTherm™ AK300HT has the highest level of compressive strength and thermal insulation of all available products and can meet demanding application specifications.
TekTherm™ AK300HT has been independently tested and certified so specifiers and customers know they are buying a quality product. We can supply this in cut pads, strips or in any other shape within the parameters of the material.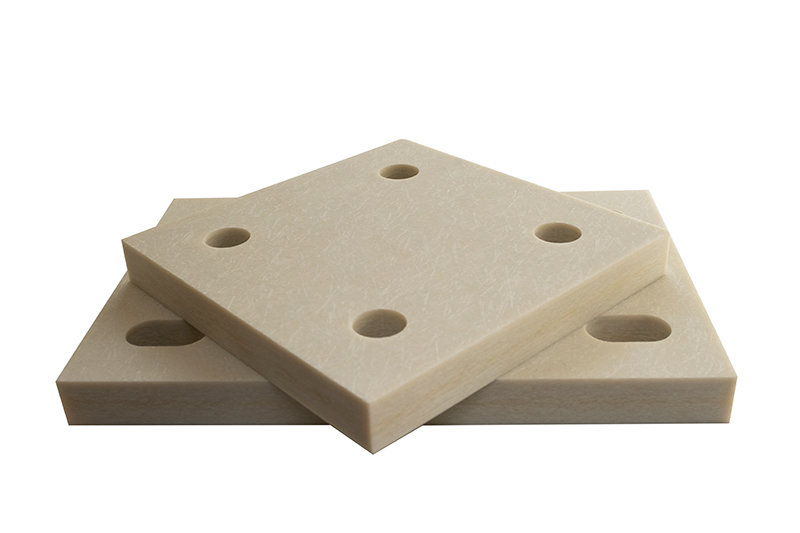 Applications
Steel to Steel
Steel to Concrete
Concrete to Concrete
Steel to Timber
Balconies
Canopies
Brise-soleil
Roof Plant enclosures
Façade Systems
Balustrading
Parapets
Man-safe systems
Staircases
Building Maintenance Units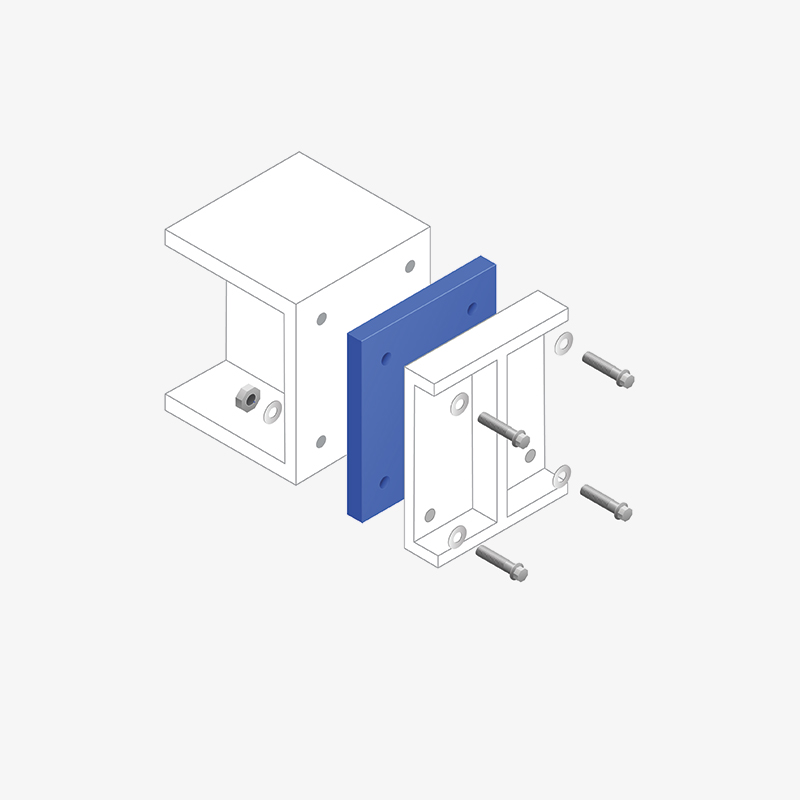 Steel to Steel Connection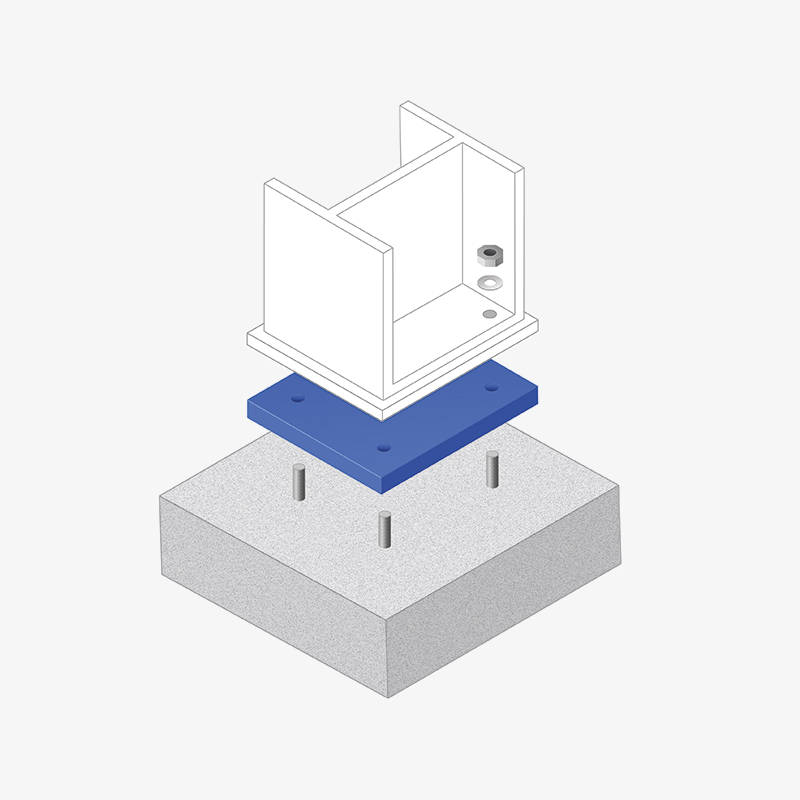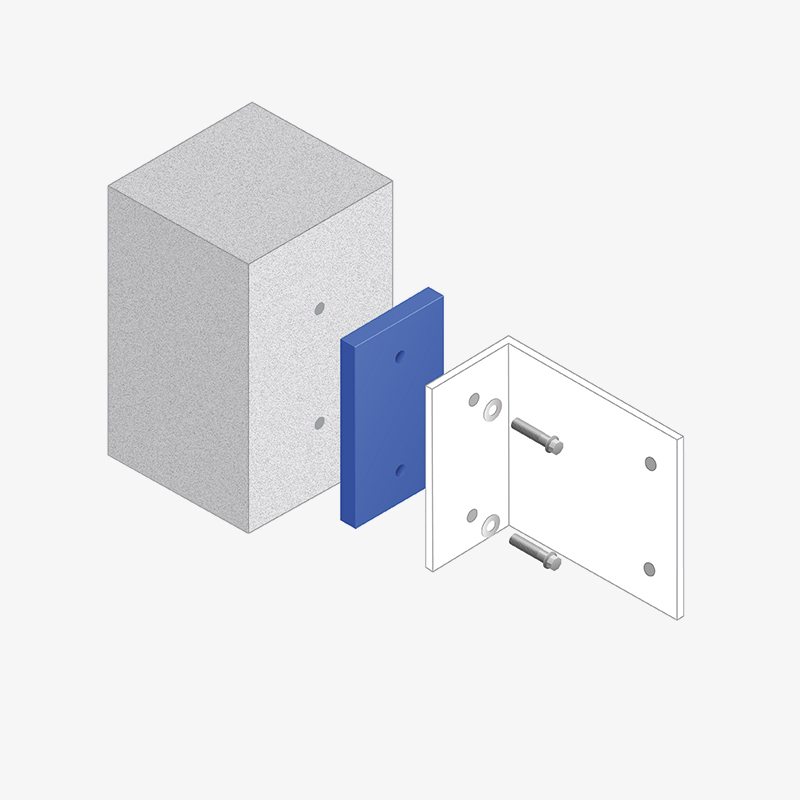 Brickwork to Cladding Connection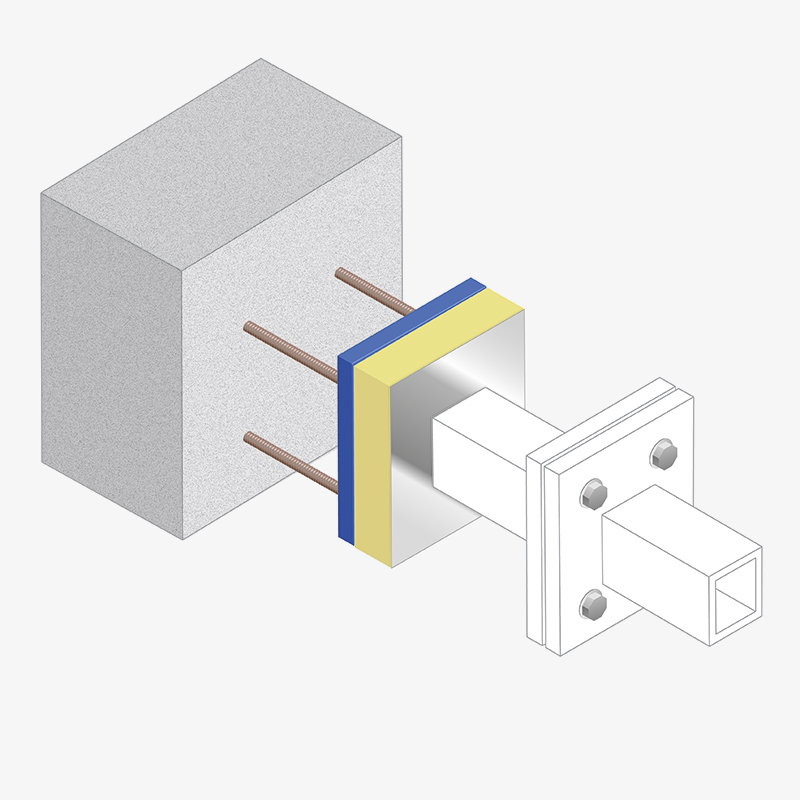 Steel to Concrete Connection
Compressive Strength at 23°C (73°F)
Unit
Value
Test Standard
Characteristic
MPa (PSI)
259.5 (37,637)
ISO 826
Design
MPa (PSI)
198 (28,700)
ISO 826
Mechanical Properties
Flexural Strength
MPa (PSI)
170 (24,656)
ISO 178
Shear Strength
MPa (PSI)
8000
ISO 178
Modulus of Elasticity
MPa (PSI)
10000 (1,450,377)
ISO 178
Friction Coefficient
/
0.15
ASTM D1894
Physical Properties
Density
g/cm³ (lb/ft³)
1.5 (+/-0.1) (94)
ISO 1183
Water Absorption 24h 23°C (24h 73°F)
%
0.49
ISO 12087
Thermal Properties
Operating Temperature
°C (°F)
-180 +200 (-292 +392)
Coefficient of Linear Expansion //
1.0E-6 / K
20
DIN 53752
Thermal Conductivity
W/m. K
(BTU/Hr/ft²/in/°F)
0.1332
(0.92)
DIN 52612
Flame Retardancy
V0
UL94
Thickness Available
Width 1,220mm (96") x Length 2,400mm (48")
mm ( " )
6 (0.236)
10 (0.393)
12 (0.472)
15 (0.59)
20 (0.787)
25 (1)
Supply Chain Responsibilities
Thermal Modelling – Architect
Structural Evaluation – Structural Engineer
Cost Evaluation – QS
Installation – Contractor
Quotations
The below information is required for quotations
Material spec – TekTherm™ AK200, AK300HT or AK-FR
Pad dimensions
Thickness
Number and size of holes
Quantity
Delivery Address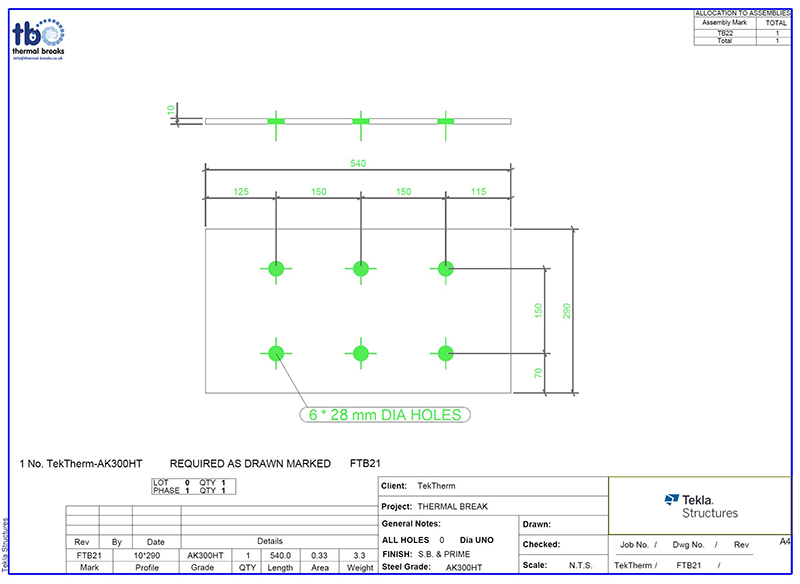 RoHS Directive
Hazardous products listed in the EU-directive 2011/65/EU (ROHS-directive), §4 section 1, are not used as ingredients in this material.
Benefits
Asbestos free
Low heat conductivity
Excellent tolerances with respect to parallelism
Long life expectancy > 50 years (dependent on operating conditions)
Low water absorption
Good hydrocarbon stability
Good chemical stability
Excellent mechanical durability
Very good electrical properties
UL 94-V0
We aim to deliver all orders within 5 working days however we are well versed with industry requirements and therefore will always turn these around in the shortest time possible. Please call us if you have an urgent requirement and we will arrange your order to be expedited.
On and Off-Site Support
We are here to discuss your application and assist you in selecting the right thermal break materials to meet your project specification.
Tekla Plugin available for Thermal Breaks Ltd.
This plugin tool provides easy and efficient design and detailing of our Thermal Break plates within structural steel framed buildings.

United Kingdom
Thermal Breaks Ltd
18 Twyford Business Centre
London Road
Bishops Stortford
Hertfordshire
CM23 3YT
UK

United States
Thermal Breaks LLC
3870 La Sierra Ave
Unit #2000
Riverside CA 92505
USA

Ireland
Sitetech Products Ltd
Unit 514 Greenogue Business Park
Rathcoole
Co. Dublin
Ireland