Thermal Breaks was started in 2016 based on a constant growing demand from specialised insulation products from our parent company.
With Thermal Breaks now trading its own products we can provide our customers with high quality and quick delivery times. By opening up to this sector Thermal Breaks aspires to grow rapidly and continue to provide our customers with the best product for their application.
Tekla Plugin available for Thermal Breaks Ltd.
This plugin tool provides easy and efficient design and detailing of our Thermal Break plates within structural steel framed buildings.
Steel to Steel
Thermal breaks are used in a steel to steel application to prevent thermal transfer from the exterior of a structure, in to the internal structure via the steel framework. The amount of thermal transfer depends on the thickness and material used in the thermal break.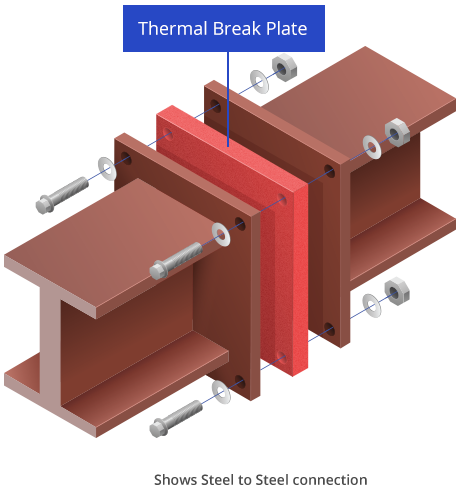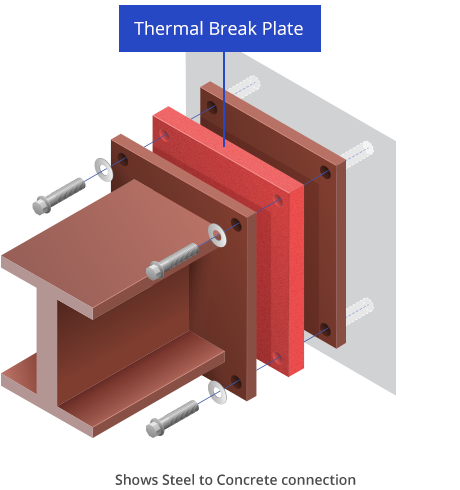 Steel to Concrete
Use of a thermal break in a steel to concrete application greatly reduces heat loss into the concrete foundation or slab. Providing better insulation for the structure. Certain materials can also provide a level of damp proofing.

United Kingdom
Thermal Breaks Ltd
18 Twyford Business Centre
London Road
Bishops Stortford
Hertfordshire
CM23 3YT
UK

United States
Thermal Breaks LLC
3870 La Sierra Ave
Unit #2000
Riverside CA 92505
USA

Ireland
Sitetech Products Ltd
Unit 514 Greenogue Business Park
Rathcoole
Co. Dublin
Ireland