As F1 fans we are excited and privileged to be supplying our TekTherm™ Structural Thermal Breaks to such an amazing project! Escapade Silverstone includes 60 individual residences, a clubhouse and car storage. From summer 2023, it will be open for guests to come and stay and experience all that it offers.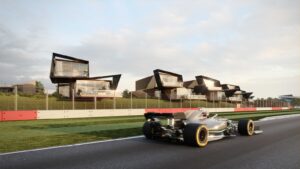 Escapade will offer a selection of residences for purchase. This will enable buyers to call a piece of Silverstone their own, enjoy unique motorsport benefits and to share in the investment returns.
Escapade Silverstone is an £80m development of two, three and four-bedroom residences next to the racetrack's most legendary series of corners – Copse, Maggots, Becketts and Chapel – which Formula 1 drivers approach at a g-force inducing 180mph.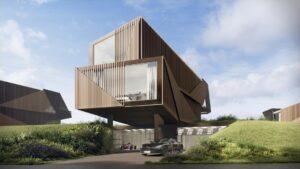 The flagship development, which is due for completion in 2023, features a clubhouse with floor-to-ceiling windows and an 8.5m high roof terrace offering panoramic views across the track that will make it the spectating equivalent of the Royal Box at Wimbledon's Centre Court, and entertaining space to match the superyachts that gather for Monaco's Grand Prix.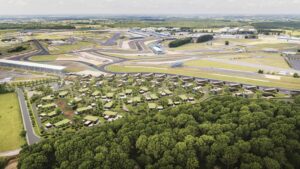 The £2.2m four-bedroom units will sit just 36ft (11m) from the edge of Britain's most famous racetrack, and feature cantilevered terraces that allow owners and guests to get even closer to the high-octane action.
Please speak to use about how we can help with thermal bridging requirements on your project. www.thermal-breaks.group