Tekla Structures is an advanced structural BIM application, allowing architects and structural engineers to create, combine, project manage and share multi-material 3D models. It includes valuable construction information, such as component properties, specifications, and essential manufacturer references.
Thermal Breaks Limited provides Thermal Break Plates for structural steel framed buildings.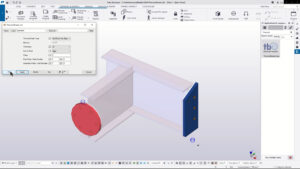 Thermal Breaks Limited have partnered with Trimble Solutions UK to produce a comprehensive and innovative software plug-in component for Tekla Structures.
With the Thermal Breaks Limited Plug-in tool, Tekla Structures' users can ensure that the correct design and detail information is applied throughout the project, from conceptual planning to fabrication and construction.
Typically, Tekla Structures and Thermal Breaks Limited customers would be required to manually generate a steel plate object within Tekla Structures, with no specific thermal or material attributes and therefore they would laboriously add suitable labelling of their own, to identify the components purpose, specifics and manufacturer details. This approach would make very difficult for architects and engineers to generate precise take-offs and cost estimates.
This labour-saving plug-in component for Tekla Structures,  enables Thermal Breaks Limited products to be easily and intuitively added into a Tekla BIM model. The plug-in automatically applies all required structural attributes, such as production dimensions and scheduling.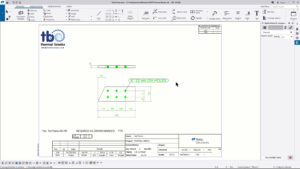 Once Tekla Structures has identified a steel connection appropriate for a structural Thermal Break component, the dimensional and locational information is pulled in automatically from the connection and the suitable structural Thermal Breaks Limited plate is automatically applied. The Thermal Break plate remains linked to the steel connection, so any subsequent design changes within the model, are automatically reflected in the Thermal Break component.
The new Thermal Breaks Limited plug-in automatically assigns the correct attributes and weights for the full range of Thermal Breaks Limited products, meaning that all dimensional, performance and price information can be contained in the object and exported.